Emergency Dentist – Marlboro, NJ
Stop Your
Pain
Fast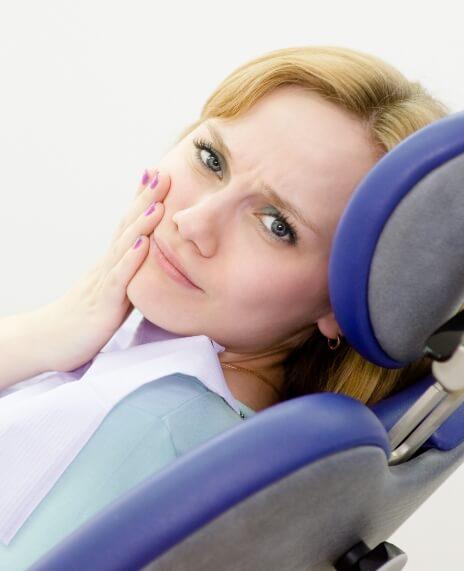 You'll never wake up expecting to be dealing with a dental emergency later in the day, but at some point in your life you might have to deal with severe oral pain or a damaged/knocked-out tooth. These problems require immediate attention, which is why we'll waste no time in scheduling a same-day emergency appointment for you once you call our dental office. We can stop the pain and take whatever steps are needed to repair your smile with emergency dentistry in our Marlboro, NJ dental office.
Why Choose Cambridge Square Dental for Emergency Dentistry?
Same-Day, After-Hours, and Weekend Dental Appointments
Dentist That Cares About Treating the Source of Pain
One Stop for Comprehensive Dental Care
How We Treat Dental Emergencies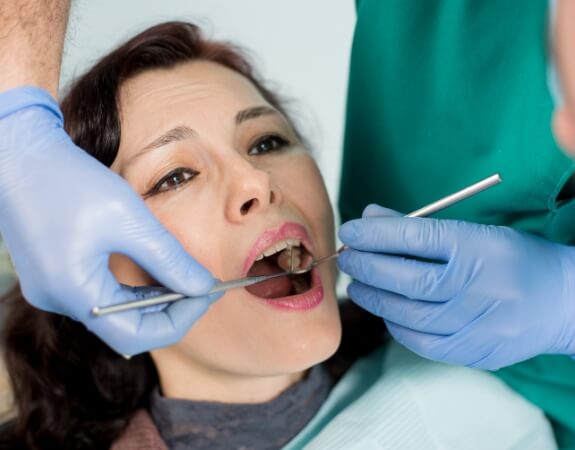 Our staff always works fast to get to the root of a dental emergency in order to protect your overall health and the quality of your life. We follow these four steps in the event of an emergency:
When you call our dental office, a team member will ask about your symptoms and give first-aid advice where needed. They'll then make an emergency appointment at the earliest possible time. Our dental office offers same-day and after-hour appointments, and weekend visits are available as well.
At your emergency visit, we'll examine your mouth and take X-rays to determine the source and/or extent of the problem. If you're in severe pain, we'll make it a priority to help you find relief.
We'll consider the nature of your emergency as well as the treatments that are available and put together a potential treatment plan. The timeline and estimated cost will be discussed before you are asked to make a decision.
Once a course of action has been agreed upon, the necessary treatment will be performed as soon as possible.
The Most Common Dental Emergencies
Dental emergencies can take many different forms, but the examples listed below are some of the most common issues that people deal with on a regular basis. Are you experiencing one or more of these symptoms? If so, you should call our dental office immediately so we can advise you on what steps to take next.
Understanding the Cost of Dental Emergencies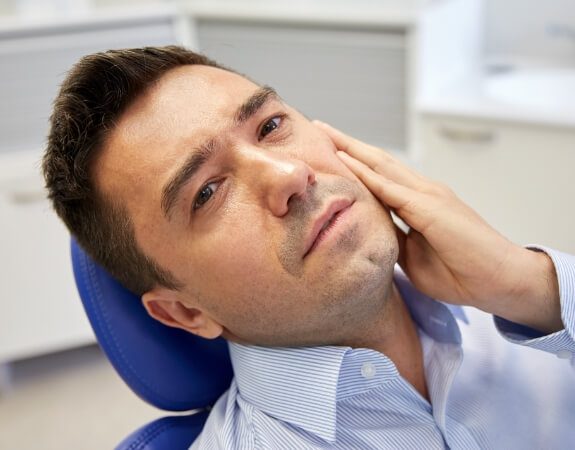 Our priority will always be to stop your pain and reverse any damage that has been done to your mouth, so we will recommend certain treatments based on whether they are truly what your mouth needs. We'll be upfront with you about the potential costs; you'll always have an estimate to think about before you make a decision. Our team can file dental insurance claims on your behalf to help you limit the amount you need to pay out of your own pocket for your treatment.
Keys to Preventing Dental Emergencies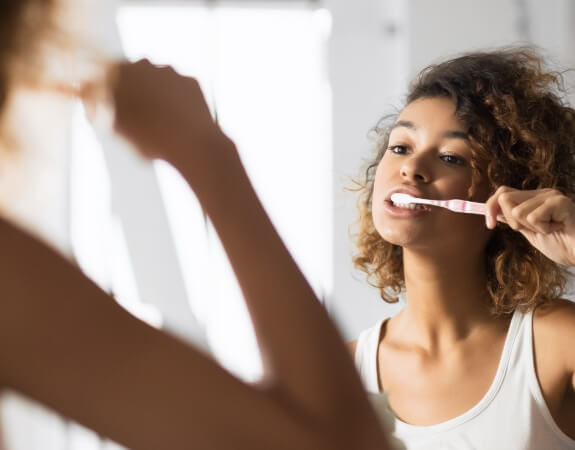 You sure have heard terror stories about root canals or maybe have had one yourself. Hopefully, you do not have any bad memories of that experience. The good news now is that now root canal procedures are quick, almost painless, and with a high rate of success. Dr. Yana Nemtseva uses modern rotary instrumentation, which improves the efficiency of root canal preparation, significantly increases patients' comfort, and reduces appointment time. Since the rotary or electric handpiece produces no noise, the whole root canal treatment experience is much more tolerable and even pleasant.
TMJ Treatment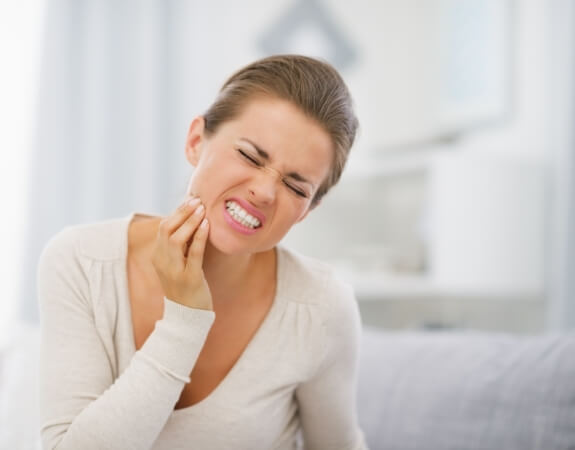 A TMJ disorder is an issue with the joints attaching the lower jaw to the rest of the skull, often resulting in pain or limited jaw movement. It's not always an emergency, but if the pain is severe and/or chronic, or if you have trouble opening and closing your mouth, you should call our dental office immediately. Our dental office can diagnose TMJ disorders and devise treatments that treat the pain at its source so that your jaw can function normally without discomfort.
Root Canals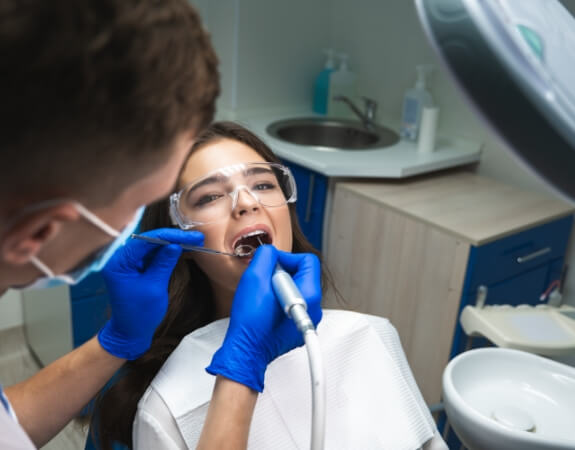 Without root canal treatment, millions of teeth would need to be removed due to infection. When you visit our dental office for tooth pain, we may discover that the problem is caused by infected dental pulp. Root canal treatment is the process of removing this pulp before the bacteria spreads beyond the roots of the teeth or causes severe decay that would force us to remove the tooth altogether. Despite this procedure's reputation, very little pain is felt during the procedure thanks to the use of a localized anesthetic.
Tooth Extractions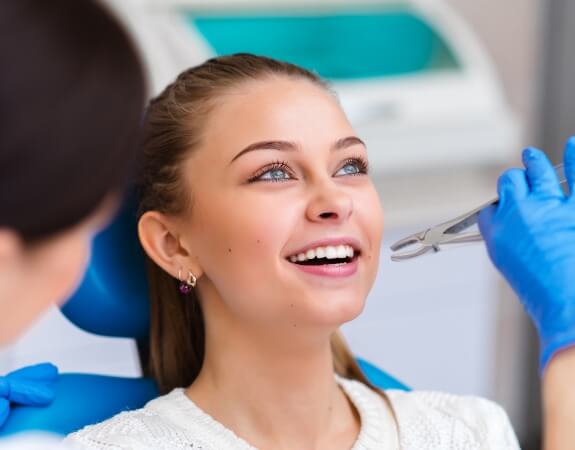 Preserving your teeth is always the best choice, but there are situations where extraction cannot be avoided. We will remove a tooth if:
Severe tooth decay has made it irreparable.
It has come loose due to gum disease.
It is impacted underneath the jawbone or gums.
It has been broken in a way that prevents us from fixing it with a crown or filling.
An extracted tooth can be replaced with a bridge, partial denture, or dental implant; it's best to have the replacement done as soon as possible so that you can avoid the worst effects of tooth loss.