Restorative Dentistry – Marlboro, NJ
Restoring

Broken Down and Decayed Teeth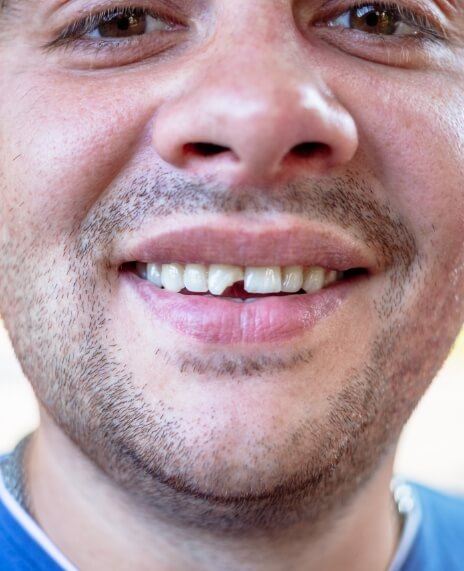 When teeth become damaged, they may not function as well as they should, and they could be susceptible to further injury or infection. Restorations can help keep your smile intact and safe from further harm; Dr. Yana can also personalize your restoration so that it looks like a natural part of the tooth. Do you have (or think you might have) a broken or decayed tooth? Call our dental office immediately to set up an appointment for restorative dentistry in Marlboro, NJ; you don't want to leave the tooth unprotected for too long.
Why Choose Cambridge Square Dental for Restorative Dentistry?
High Quality EMAX and Zirconia Crowns
Onlays Available for Smaller Dental Damage
Friendly, Accommodating Dental Team
Tooth-Colored Fillings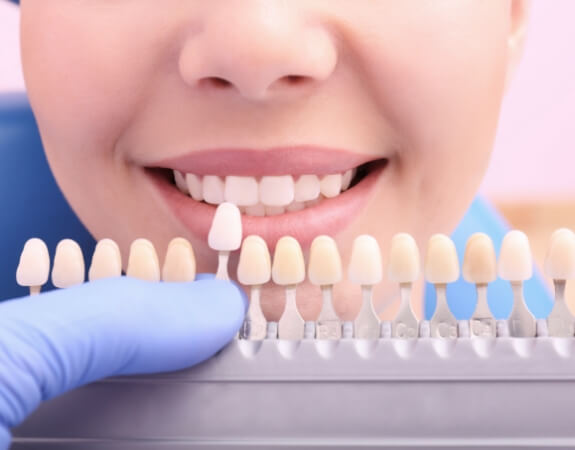 Have you heard about mercury-containing dental filling also known as silver filling? Do you have them in your mouth? Do you feel that these restorations make your teeth look gray and prevent you from smiling? Have you noticed that eating certain food causes an unpleasant taste in your mouth? Years ago, amalgam/silver filling was the only restoration of choice. At the present time, we use tooth-colored, also known as composite restorations, which blend naturally into your teeth so you can smile and speak with confidence. These highly durable, strong resin fillings preserve and protect tooth structure by bonding to the tooth. These white fillings do not expand or contract from the slightest changes in temperature (as when you eat or drink something cold or hot) and do not introduce cracks and fractures into the teeth. The composite filling contains no mercury or any metal and does not alter the taste in the mouth.
Dental Crowns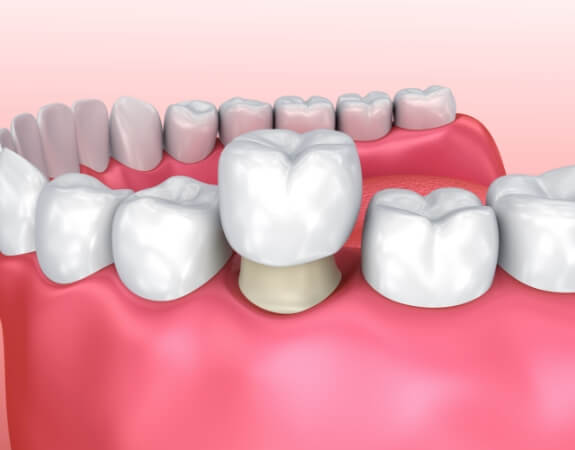 Dental crowns are a dental restoration that is placed over a tooth when conservative restorations (filling) are insufficient to restore form and function. Porcelain dental crowns can also correct the shape and improve the shade of the discolored tooth as well as realign overcrowded dentition.
Onlays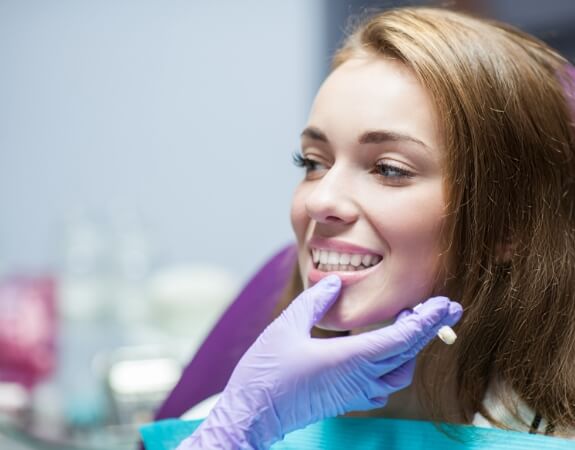 Onlays are more conservative than a dental crown and require minimal removal of tooth structure. They are indicated in situations when the decayed or damaged area in the tooth is large and conventional filling is not an option. Onlays are usually made of porcelain and are processed in a dental laboratory. They are much stronger than composite (white, tooth-colored) restorations and bonded to the tooth structure.