Orthodontics – Marlboro, NJ
Using Clear Aligners to
Straighten Smiles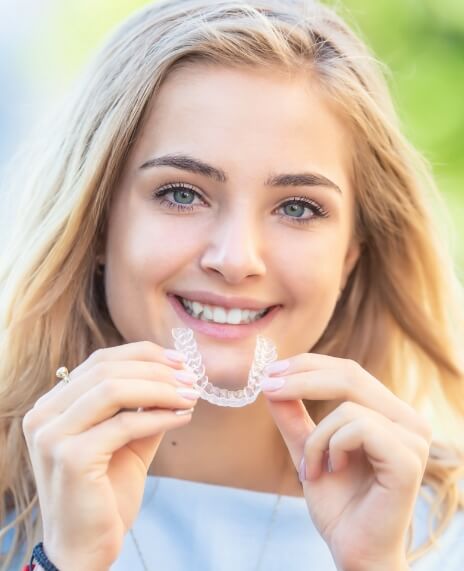 Many people consider straight teeth to be more attractive than crooked teeth, which is why straight teeth make a more powerful first impression on dates and at job interviews. Also, straighter teeth are easier to clean, and they are less susceptible to wear and tear since they can distribute the forces of your bite more evenly. For those who have been wanting to straighten their teeth, Dr. Yana is happy to offer Invisalign as a way to achieve your smile goals without traditional metal braces. Call today to set up a consultation to discuss options for orthodontics in Marlboro, NJ.
Why Choose Cambridge Square Dental for Orthodontics?
Convenient Removable
Aligners
Friendly,
Accommodating Team
Beautiful,
Comfortable Dental Office
What Is Invisalign®?
Invisalign will help you solve these and many other misalignment issues. Invisalign is a very conservative, practically painless, and very comfortable way to solve dental and orthodontic problems. Besides correcting your smile, Clear braces also prevent gum disease, dental decay, tooth wear, bone loss, and joint problems. Invisalign consists of custom-made, virtually invisible, removable aligners that gradually move your teeth. The length of the treatment is very individual, most of the time depending on the severity of the problem. Compared to conventional braces, this type of orthodontic treatment will not interfere with your ability to speak, chew food, clean your teeth or affect your appearance.
Benefits of Invisalign®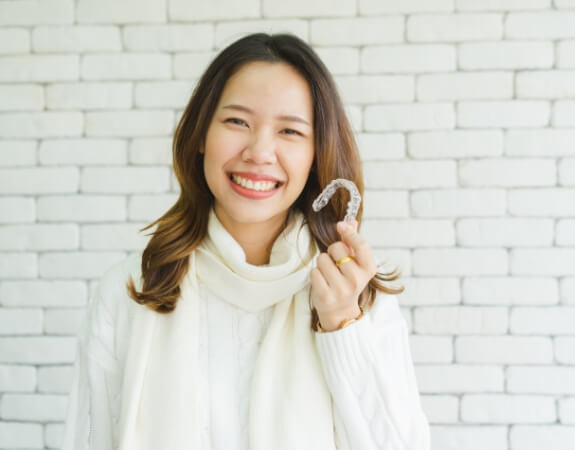 Easier to Clean: Traditional braces can be hard to clean, but Invisalign can be removed, allowing you to brush your teeth normally and clean the aligners outside your mouth.
Aesthetically Pleasing Treatment: Clear aligners are hard to see when worn. Generally, people won't even realize you're wearing any kind of orthodontic appliance.
No Diet Adjustments: You can eat and drink whatever you want, as you don't have to worry about removable aligners being damaged by crunchy or sticky foods.
Quicker Results: Traditional braces sometimes need to be worn for 2 to 3 years. The average Invisalign treatment is 12 to 18 months.
Understanding the Cost of Invisalign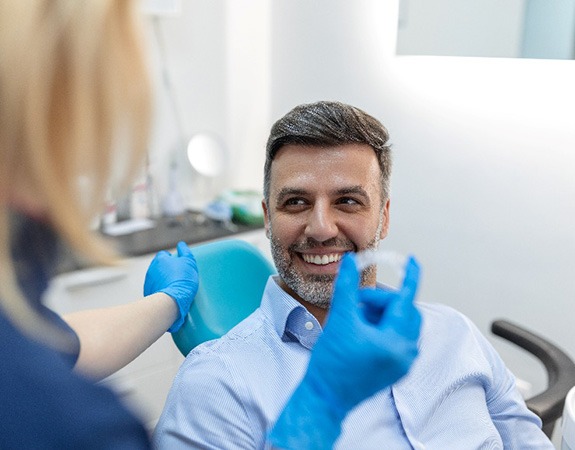 Although there isn't a flat fee, understanding the cost of Invisalign isn't difficult – our team makes sure of it! At your initial consultation, we will answer any questions you have about the treatment process and review all of the financial solutions available to you. However, if you are interested in learning more about the price of clear aligner treatment before then, you can also keep reading!
Factors That Affect the Cost of Invisalign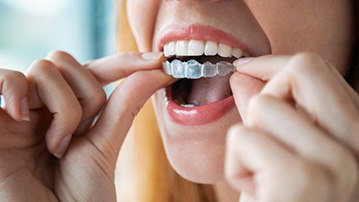 As you know, no two smiles are the same. In order to provide an accurate price estimate, we need to consider a multitude of factors, including:
If you need to straighten one or both arches of teeth
How severe your misalignment is
How many aligners are needed
If additional accessories, like rubber bands, are required
Of course, this list wouldn't be complete without another important factor: how well you follow the treatment guidelines. If you lose an aligner or consistently don't meet the 20-22 hour-a-day wear time, there's a good chance you'll fall off-track with your original treatment plan. This often requires an additional investment of your time and money.
Invisalign vs. Smile Direct Club™: Which Costs More?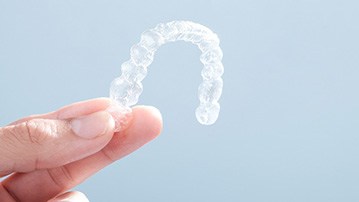 It's true; mail-order aligners are cheaper than Invisalign. However, as a prospective patient, it's important to ask yourself, "Why?" The short answer is that these braces alternatives cut several crucial corners to reduce the upfront cost, including completely bypassing the initial exam to determine if you're a good candidate. If that wasn't enough, they also rely on DIY impressions, have lawsuits from previous patients who have experienced worsened misalignment from their trays, and don't have support from professional organizations, like the ADA. In short, even at a lower price, mail-order aligners aren't worth your money.
Does Dental Insurance Cover Invisalign?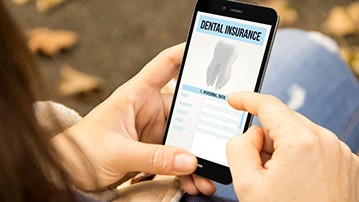 Although there isn't a one-size-fits-all answer, there are several dental plans that include a once-in-a-lifetime orthodontic benefit! The coverage does work differently than your "usual" preventive and restorative benefits, so we encourage our patients to read the fine print on their plan ahead of time. Of course, our team at Cambridge Square Dental can also help since we welcome many of the nation's leading providers, including Aetna, BlueCross BlueShield, and Cigna.
Options for Making Invisalign Affordable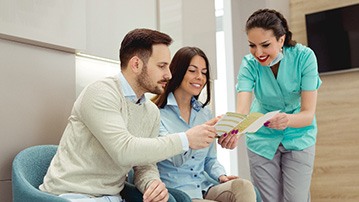 If you are currently uninsured, then you'll be happy to know that there are other ways to make your Invisalign treatment more affordable. To begin, we offer periodic special offers, like a complimentary Invisalign consultation. Furthermore, we welcome payment plans with CareCredit, which can help break down the cost of Invisalign into manageable monthly chunks. If you would like to learn more about either of these financial solutions, give us a call.
Invisalign FAQs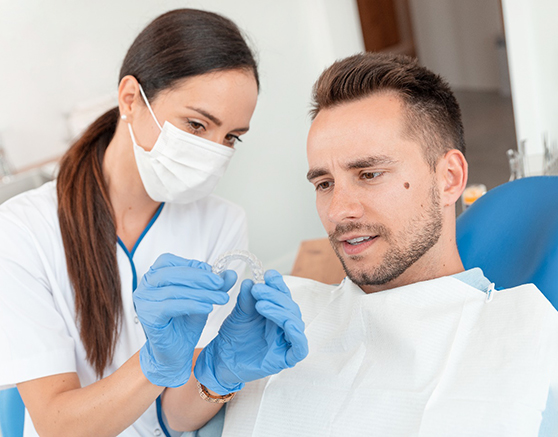 As you can now see, there's good reason to get Invisalign in Marlboro. You may even want the treatment yourself! On the other hand, you likely still have questions about it. After all, chances are you'd like to know what to expect from the aligning process. For that reason, Cambridge Square Dental has listed the answers to some frequently asked Invisalign questions. They should prove helpful for your smile-straightening journey.
Of course, you may have questions that aren't mentioned in the list. If so, that's okay; feel free to contact us for more details!
Who Is a Candidate for Invisalign?
To determine whether you qualify for Invisalign in Marlboro, you should consider a few things. They include the following:
Your Age: Age is the most significant factor in treatment, as the jaw and teeth change from childhood to teenage years. That said, most teens and adults qualify for Invisalign.
Daily Wear Time: Patients must wear aligners for roughly 20 hours daily to achieve good results. Those who are younger or less responsible, then, may want to consider braces — being fixed to one's smile, this option is lower maintenance.
The Severity of Misalignment: In general, Invisalign can correct crooked, gapped, crowded, and misaligned teeth in the upper and lower arches. Even so, some bite problems may be too severe to treat.
Does Invisalign Hurt?
Overall, Invisalign doesn't cause pain. Instead, its smooth, plastic design makes it one of the most comfortable orthodontic services.
Admittedly, there is an adjustment period when you first get your trays. At that time, you might experience slight soreness or discomfort. However, such feelings will fade quickly as you get used to Invisalign. In the meantime, though, you could use a cold compress or over-the-counter medication to manage them.
How Long Does Invisalign Take?
How long Invisalign takes varies from patient to patient. Some clients will have differing misalignment issues, higher or lower levels of commitment to treatment, etc.
Still, there are some consistent patterns and averages. Typically, the Invisalign process goes for 12 to 18 months before finishing. In cases of mild misalignment, though, patients might only need aligners for six months. As such, even the longest-lasting Invisalign treatments are still four months shorter than the average time with metal braces.
What Happens After Invisalign?
Once done with Invisalign in Marlboro, you might think you don't need to focus on alignment anymore. In truth, though, you must follow the proper aftercare. As it turns out, you'll have to work to maintain your newly-aligned smile.
Your post-treatment will start with you wearing a retainer, which will either have wires or be made of clear plastic. Either way, this appliance will preserve your treatment results and thus ensure you have straight teeth for years to come. It'll also be more comfortable to wear than the models used in the past.
As for how often you'll wear this retainer, your dentist will suggest the exact times. In most cases, they recommend wearing it full-time before slowly easing up. After a certain point, you can then wear it at night.