Orthodontics – Morganville, NJ
Using Clear Aligners to
Straighten Smiles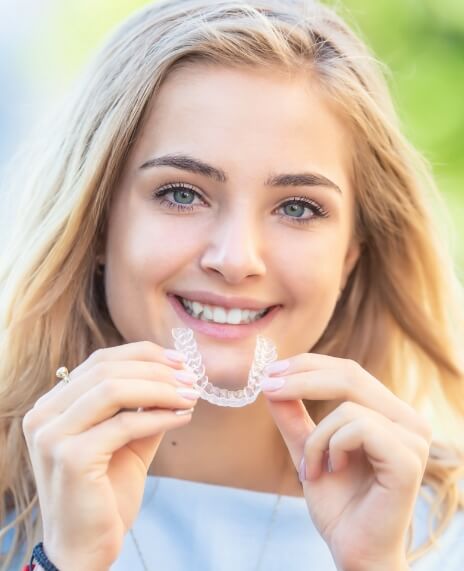 Many people consider straight teeth to be more attractive than crooked teeth, which is why straight teeth make a more powerful first impression on dates and at job interviews. Also, straighter teeth are easier to clean, and they are less susceptible to wear and tear since they can distribute the forces of your bite more evenly. For those who have been wanting to straighten their teeth, Dr. Yana is happy to offer Invisalign as a way to achieve your smile goals without traditional metal braces. Call today to set up a consultation to discuss options for orthodontics in Morganville, NJ.
Why Choose Cambridge Square Dental for Orthodontics?
Convenient Removable
Aligners
Friendly,
Accommodating Team
Beautiful,
Comfortable Dental Office
What is Invisalign®?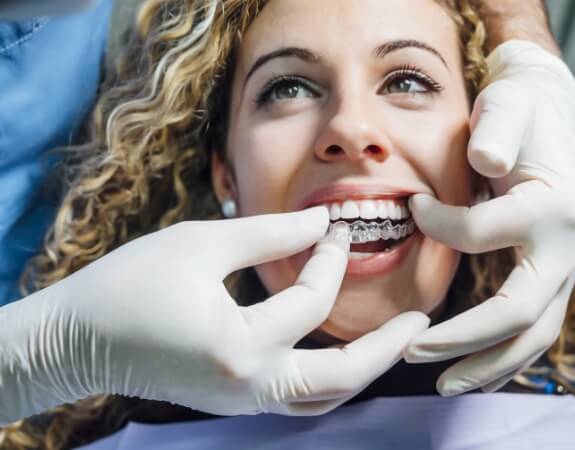 Invisalign will help you solve these and many other misalignment issues. Invisalign is a very conservative, practically painless, and very comfortable way to solve dental and orthodontic problems. Besides correcting your smile, Clear braces also prevent gum disease, dental decay, tooth wear, bone loss, and joint problems. Invisalign consists of custom-made, virtually invisible, removable aligners that gradually move your teeth. The length of the treatment is very individual, most of the time depending on the severity of the problem. Compared to conventional braces, this type of orthodontic treatment will not interfere with your ability to speak, chew food, clean your teeth or affect your appearance.
Benefits of Invisalign®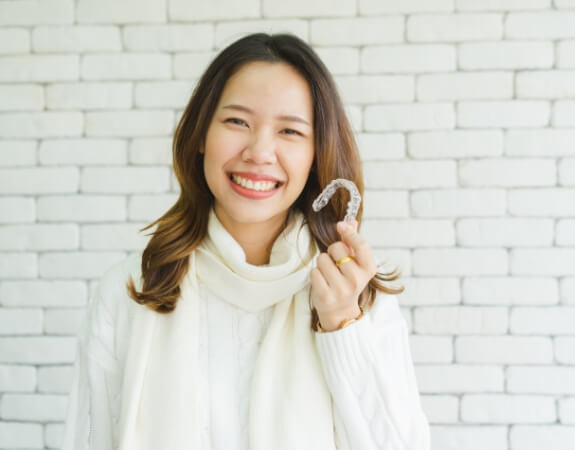 Easier to Clean: Traditional braces can be hard to clean, but Invisalign can be removed, allowing you to brush your teeth normally and clean the aligners outside your mouth.
Aesthetically Pleasing Treatment: Clear aligners are hard to see when worn. Generally, people won't even realize you're wearing any kind of orthodontic appliance.
No Diet Adjustments: You can eat and drink whatever you want, as you don't have to worry about removable aligners being damaged by crunchy or sticky foods.
Quicker Results: Traditional braces sometimes need to be worn for 2 to 3 years. The average Invisalign treatment is 12 to 18 months.