Dental Team – Marlboro, NJ
Our Friendly,
Accommodating Staff
We're thankful to have such a wonderful staff that cares about helping patients. They will listen very attentively to your questions, and they'll always make time to talk to you. Many of our patients come to think of our team members as friends that they can look forward to seeing at each visit. The following biographies can give you a brief introduction to our team; we look forward to meeting you in person once you've scheduled an appointment.
Kimberly, Office Manager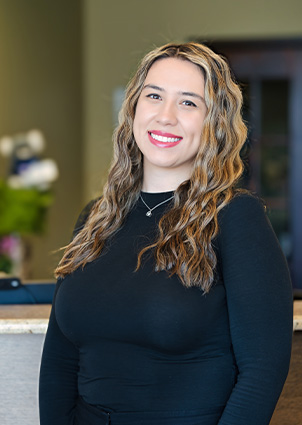 Kimberly says that nothing is more exciting than watching a patient's smile transform thanks to our dental office's care. She attended Rutgers University-New Brunswick for her B.S. in Public Health, and she has certifications in CPR, OSHA, and HIPAA. She grew up in a colorful household with a Colombian immigrant father and Polish mother from Long Island, and she is the second of three children. Outside of the dental office, she likes to go on adventures, whether this involves ziplining, white water rafting, or hiking. She also has a puppy named Walker and has turned her hobby of baking into a fully-fledged side business!
Sara, Receptionist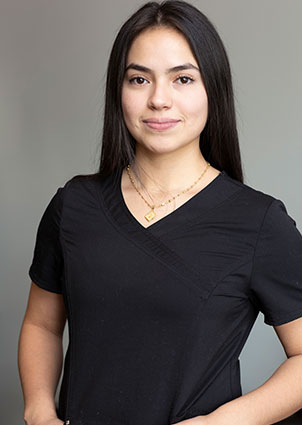 As our receptionist, Sara says that she not only gets the pleasure of working with a great team, but also seeing the satisfaction on our patients' faces as they are leaving following their treatment. She'll likely be the friendly voice you hear on the phone and the smile that greets you at the door! Originally from Sayreville, she attended Rutgers-New Brunswick and lives with her mother and sister. Her hobbies include working out, volunteering, and traveling. She says that despite being very organized in her day-to-day life, she tends to be spontaneous on trips and almost turns into a different person.
Stephanie, Certified Dental Assistant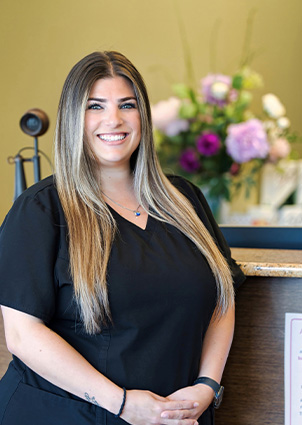 Stephanie has been with our dental office since 2015, and she loves seeing how happy our patients become when they get to look at the improvements we've made to their smiles for the first time. She is certified in CPR, HIPAA, and OSHA. She enjoys spending time with family, traveling, and crafting in her free time, and her favorite place to visit is Disney World!
Xhunejda, Dental Assistant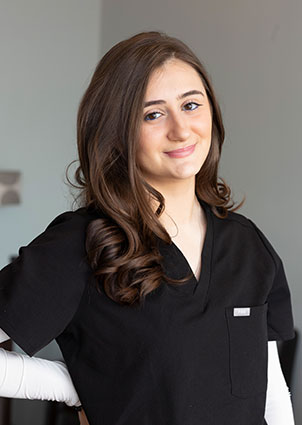 Xhunejda studied dental assisting at Brookdale Community College Today, her favorite part of this job by far is getting to see patients leave happy! Away from work, her top priority is always spending quality time time with her caring and supportive family.
Sofiya, Dental Hygienist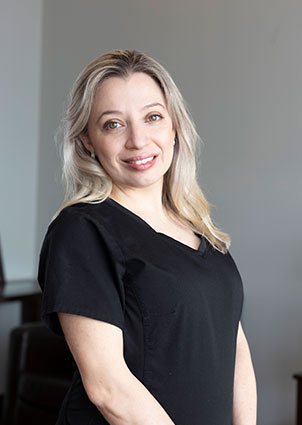 Sofiya enjoys all of the everyday interactions she has with our patients, whether she is asking about their lives or helping them better understand their dental health. She has worked in dentistry for almost a decade and is a graduate of Middlesex College with additional training in local anesthesia. Most of her free time is dedicated to her family, which consists of her husband, two daughters, and young son. Her weekends are often filled with cooking and baking, and she loves to travel whenever she can as well. Fun fact about Sofiya—she speaks three languages (including English, of course). Be sure to ask her about the other two when you see her!