Preventive Dentistry – Marlboro, NJ
Being
Proactive

About Oral Health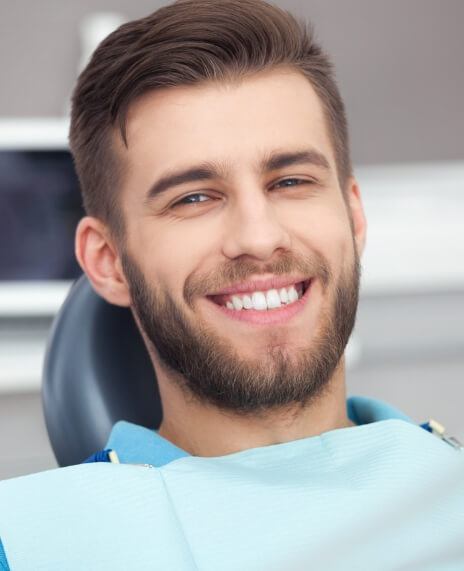 We have a full menu of dental services for treating a wide number of oral health issues, but obviously it's better if we can prevent problems from happening at all. Having a dental checkup and teeth cleaning every six months helps keep tooth decay, cavities, and gum disease at bay, and Dr. Yana can quickly put together a personalized treatment plan for you should we find something to be concerned about. Call us today to set up an appointment for preventive dentistry in Marlboro, NJ.
Why Choose Cambridge Square Dental for Preventive Dentistry?
A Friendly Team
That Listens
Beautiful,
Welcoming Dental Office
Dentist That Puts
Comfort First
Dental Checkups
& Teeth Cleanings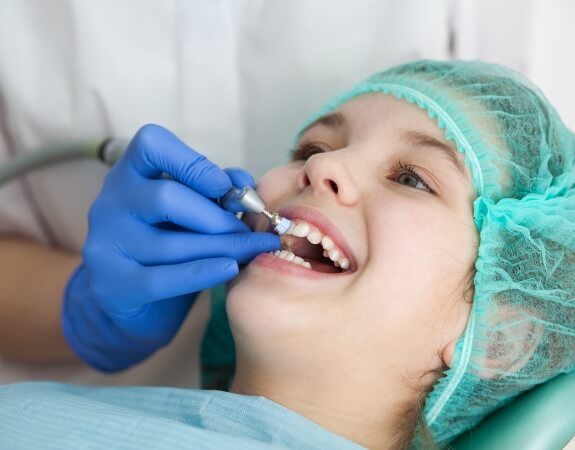 A regular dental checkup consists of inspecting the teeth for damage and decay. We will also keep an eye out for gum disease, which often develops silently at first. Digital X-rays may be taken so that we can get a look at hidden oral structures. We'll discuss any particularly unusual findings and discuss what steps need to be taken next to protect your health. While we're examining your teeth, we'll get rid of plaque and tartar that you've been unable to remove while brushing and flossing on your own.
Learn More About Dental Checkups and Teeth Cleanings
Nightguards for Bruxism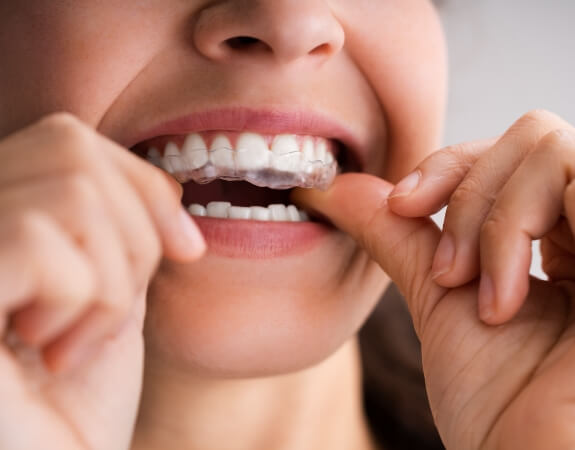 Bruxism is your body's reaction to stress and tension. Other factors such as a misaligned bite, sleep disorders, and other health and lifestyle issues contribute to the problem. Constant grinding and clenching leads to the destruction of tooth structure or wear, causes sensitivity, gum recession, joint dysfunction as well as has a direct effect on overall health. After a thorough evaluation, we determine if a nightguard is a solution for you. For many patients wearing a night, splint relieves the symptoms. In more complicated cases other alternatives will be discussed.
Fluoride Treatments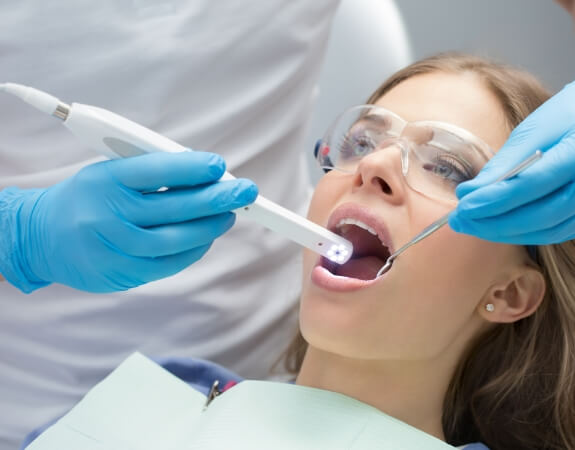 It is a common misconception that fluoride treatments are only for kids. At Cambridge Square Dental we offer supplemental fluoride to patients of all ages. Everyone deserves a beautiful and healthy smile. Depending on the condition of your teeth, we might offer in-office treatment or some over the counter or Rx supplements.
Oral Cancer Screenings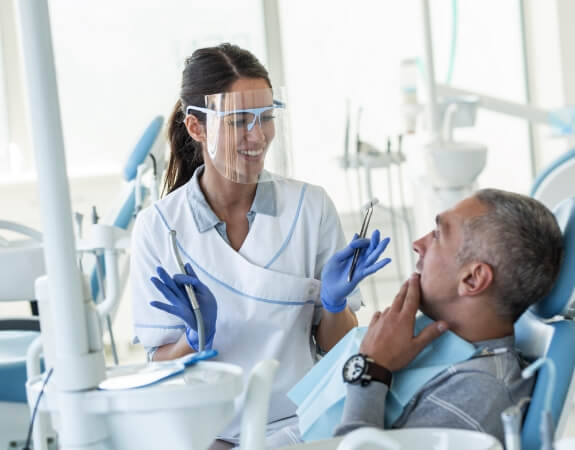 It's easy to miss signs of oral cancer in its earliest stages, and consequently you may not end up seeking care until after the disease has become advanced and potentially life-threatening. However, our team can catch signs of oral cancer during a routine examination, and if we do, we can help you take the next steps to having a diagnosis made so that you can get the treatment you need as early as possible. Our oral cancer screenings include both intraoral and extraoral examinations where we check for lumps and discolored patches that could be the result of oral cancer.